Features
• Using full digital circuit design, four-way parallel control output, connectingtotally 60 units microphone, and with load and short circuit protection function, connect the extension machine to connect more units.
• Seven meeting modes: FIFO (first in first out), Limited speech, free discussion, chairman only, LIFO (last in first out), vie to speak mode, apply to speak mode.
• Use large screen LCD display system setting content, front panel has function keys for the system set up. The number of speakers can choose 1-6 person. Or whole people in some speak mode,
• PC software can control instead of the controller interface or control together, realize inter- face management integration.
• Built-in telephone coupler input and output ports, you can set the phone call and dial out, realize remote voice conference.
• Three kinds of audio output adopt to connect with other audio machine.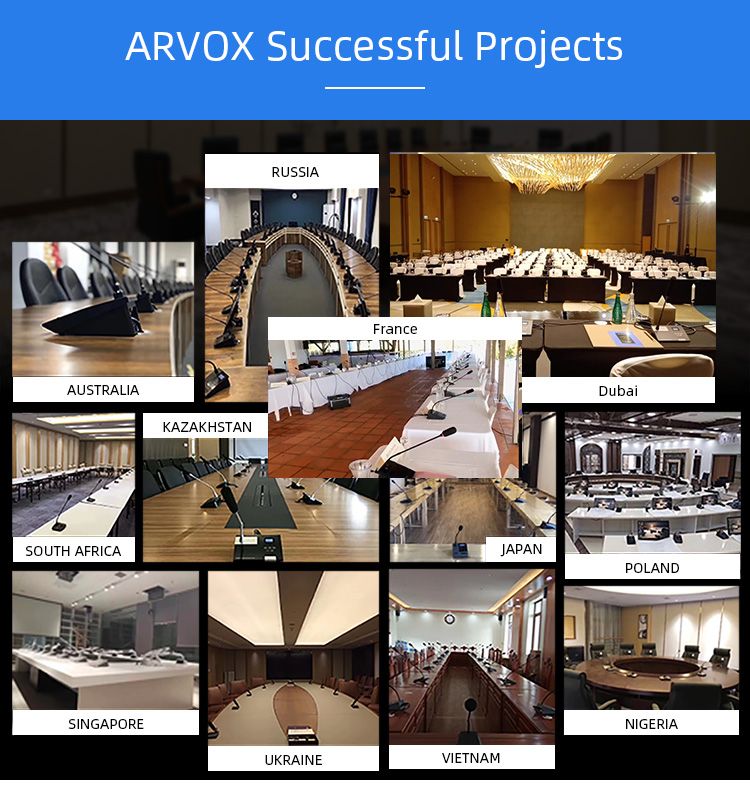 Model NO.
 RC-6530MA
 Power supply
 AC 100-240 V 50 / 60HZ
 Output impedance
 RCA- 200Ω
 LINE
 200Ω
 BALANCE
 – 300Ω
 UNBALANCE
 -400Ω
 Input impedance
 LINE-50 KΩ
 DIN-50 KΩ
 S / N ratio
 > 90 dB (1 KHz THD1%)
 Case dimension
 480 x 220 x 56 mm
 Accessory
 10 m 8 core shielded cable