Features
• Mature adaptive frequency hopping and spread spectrum technology designed, with real-time video-tracking function.
• Gooseneck microphone can 360* rotate, detachable.
• 128 x 64 display screen, display working status and real-time information.
• Standby function, when there is no operation for certain time period system will enter standby mode automatically.
• Chairman priority function, press priority button can override all delegates at any time.
• Limited speaking time function, delegate unit will be off automatically when time is up.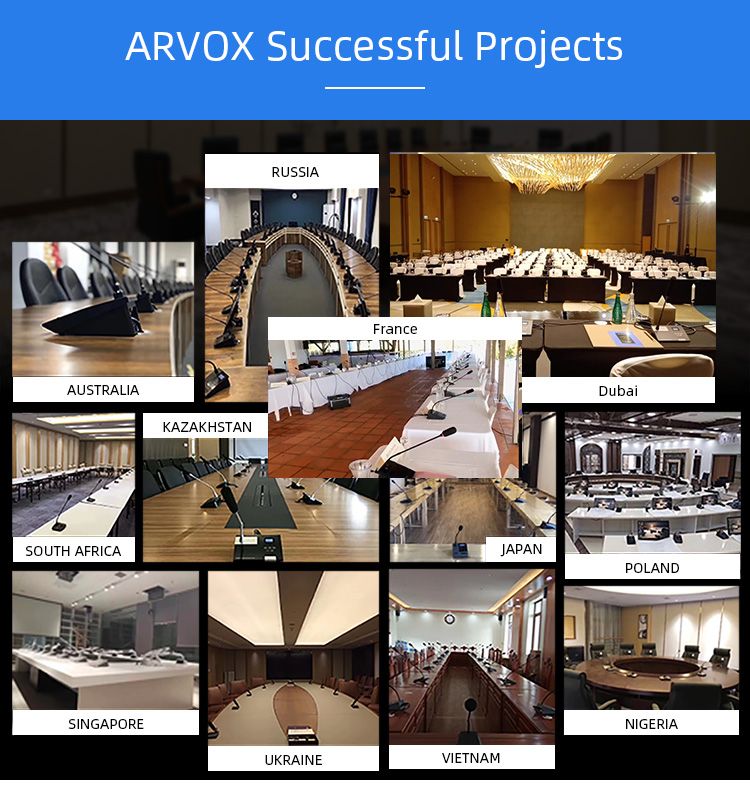 Model NO.
 RC-2402C/D
 Power supply
 DC 4.5 (1.5V AAx3)
 Microphone core
 Condenser, Ultra-Cardioid
 Sensitivity
 -40 ± 2 dB@ 1 Khz
 Frequency response
 20 HZ-20 KHZ
 Working time
 Chairman unit 20 hours
 Delegate unit 15 hours